Local Spring TX Contractors specializing in Roofing, Roof Replacement, Roof Repair, Attic Blown Insulation, Radiant Barrier, siding and Fence replacement and Repair
Avalanche Roofing Contractors of Spring TX proudly services all Spring, TX. Click below for more information regarding any of our service or click HERE to schedule a free estimate!
Spring TX Roof Replacement Near Me
When roof repair is not an option, call In the roof replacement experts . Avalanche Roofing Contractors of Spring TX is committed to professionally replacing old worn-out roofing materials with ease!
Avalanche Roofing Contractors of Spring, TX, your local expert residential roofing contractors can help your home needs roof replacement. In everything we do, we believe in challenging the builders grade standard and thinking differently. The residential roofing contractors at Avalanche Roofing Contractors of Spring, TX do this by making a commitment to providing quality roofing at a competitive price with outstanding and friendly customer service. We just happen to install beautiful roofs. Avalanche Roofing Contractors of Spring TX services all Spring, Cypress, and The Woodlands TX
Avalanche Roofing Contractors of Spring TX has expert roofers and roofing contractors to help you in:
ROOFERS AND ROOFING CONTRACTORS SPRING TX

ROOF REPAIR AND ROOF REPLACEMENT SPRING TX

ATTIC INSULATION AND INSULATION CONTRACTORS SPRING TX
Roof repair begins with roof leak detection.Roof leaks have a way of being incredibly deceptive. The spot where you see moisture and staining may be quite a distance from the actual roof damage.

In addition, the investment you make with blown insulation will not only pay you back in lower energy bills but also in enhanced comfort.
Choose the Spring TX insulation, Walker, Harris, and Montgomery County blown Insulation installers with years of experience, and a reputation for providing practical, effective solutions at affordable prices. When you make Avalanche Roofing Contractors of Spring, TX your contractor of choice, you'll not only get quality workmanship that delivers results, but the peace of mind that comes with knowing you're working with the area's best.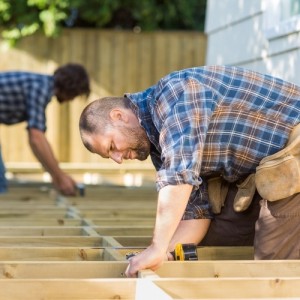 What Makes Us Different
What makes us different is we have the right people in the right positions that are united in the goal and mission of making a positive impact in the lives of people.

Based in Spring, TX. We answer our own phones - call us at 832-537-2317. Long-Term Track Record (Since 1998). No Money Down!. References available. We have completed thousands of Home Improvement projects. We show up on time and our owner, Luis, follows up with you.
SPRING TX NEIGHBORHOODS Avalanche Roofing Contractors of Spring, TX HAS COMPLETED ROOFING PROJECTS IN: